In this 4-week printmaking class, we will use a process called Monoprinting. Monoprinting allows you to use painterly techniques to make one-of-a-kind prints. Will be using jelly plates and plexiglass plates. You will leave this class with more knowledge of color and composition, a sense of community and many beautiful prints.
Printmaking is the art of carving, etching or making marks on a plate or surface that can then be transferred multiple times to another surface, typically paper or fabric. The process involves applying ink to the plate and then uses pressure to transfer the ink to the paper. The paper with the image on it is the work of art. Examples of printmaking are woodcuts, etchings, engravings, screen prints and lithography. The earliest example of printmaking is from China around 206 B.C. and eventually made book making more possible and versatile. Join us to learn more about this ancient art and create your own linocut prints!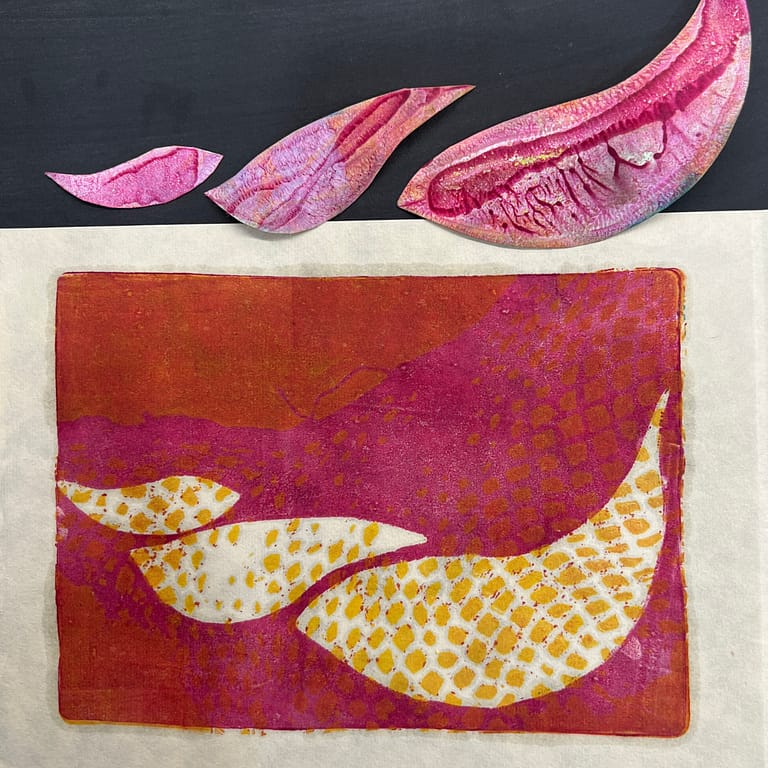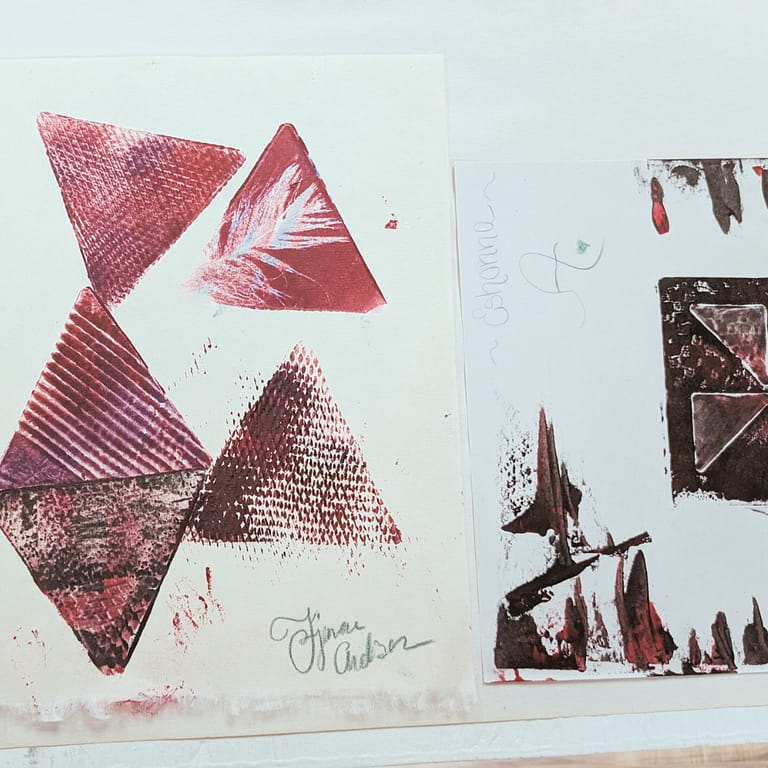 LOCATION: The Joel Fund Art Studio | 822 S. White Street, Wake Forest, NC 27587
INSTRUCTOR: Kristianne Ripple
CLASS TIME: Thursdays, 6 – 9 PM
DATES: October 19th through November 9th
10/19, 10/26, 11/2, 11/9
MAKE-UP DATES: November 30th and December 27th
COST: $25
We offer scholarships for those who cannot afford the registration fee.
Please click here.
REGISTRATION DEADLINE: October 15th, 2023 
If it is past the registration deadline you have any questions, please email isabella@thejoelfund.org.
PRINTMAKING MONOPRINTS REGISTRATION