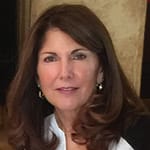 FLOSSIE HOY
Virtual Photography
Florence Hoy is the daughter of a 20+ year veteran of the Air Force who served during World War II, Korea, and Vietnam. She is a retired art teacher with 22 years of experience. She began teaching art in Fairfax County, Virginia in 1988. Flossie retired from full time teaching in 2010. She received her BFA from Bridgewater College, VA.  She was certified in Art K-12 from James Madison University. She attended Virginia Commonwealth University pursuing a Masters of Art. She attended Corcoran College of Art and Design in Washington D.C. and the North Carolina State University for course work in Photography and computer graphics. Flossie completed training in both the International Baccalaureate Diploma Program and the Middle Years Program.  She taught Studio Art, IB art, B&W photography, Digital photography, Computer Graphics, and Animation. She was a member of the Fairfax Education Association (FEA) and the National Education Association (NEA). She served as Department Chair for over half of her teaching career. She wrote a grant proposal in partnership with the National Museum of Women in the Arts for a project called "Bridging 2 Communities: Developing Friendship and Photographs. The initiative resulted in 56 inner-city 4th grade and rural high school students' work exhibited at the National Museum of Women the Arts. Flossie was a Docent for the North Carolina Museum of Art, conducting tours for school-age students. She currently resides in Greenville, SC.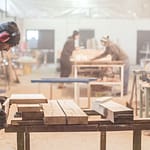 The Maker's Space empowers small creative businesses, educates the public on the values of artisan craft, and creates a collaborative community of makers.
ShopSpace is a nonprofit focused on both education and providing an open workshop for the community. We cover a range of metalwork including forging, welding, and small metals. The community shop is open for participants to practice and work with a wide variety of tools not easily accessible for the backyard smith. ShopSpace's partnership with The Joel Fund will focus on providing veterans with a series of classes focused on the techniques core to all forging with fire and anvil.
LINDSEY YOUMANS
Drawing and Painting
Lindsey Youmans is a teaching artist currently residing in Raleigh, NC. She grew up in Greenville, NC in a family of artists. Both of her parents were artists and encouraged her to explore her artistic talents from a young age. She studied Painting and Drawing at East Carolina University where she earned both a Bachelor of Fine Arts (BFA) and Master of Fine Arts (MFA). Her medium of choice is oil paint and loves to paint people. She also has an affinity for charcoal drawing, watercolor, and linocut printmaking. She has shown her artwork in multiple juried exhibitions over the years and has won many awards. For over 10 years, she has taught art in North Carolina in both community colleges and universities. Most recently, she has taught at Wake Tech Community College and NC A&T State University. College-level art courses she has taught include drawing, figure drawing, painting, watercolor, printmaking, 2-D and 3-D design, Art History and Art Appreciation. She enjoys working with a diverse population of students and guiding them while they learn about art. Helping them discover their hidden talents is her favorite part of teaching!
JASON PAK SWIENCKOWSKI
WOODCARVING
Jason Pak Swienckowski is an artist specializing in pottery and woodworking living in Raleigh, NC. He prefers to use locally sourced materials whenever he can. He is passionate about craft traditions, herbalism, and tasty food. After earning his degree in Fibers and Textile at NC State University's College of Design, he has spent most of his time continuing his education in woodcraft and pottery, taking classes and working at a variety of craft schools on the east coast. His work reflects the natural beauty inherent in nature, and he is strongly influenced by Korean woodworking and southern folk pottery. Jason loves sharing his knowledge and asking questions, and is looking forward to a lifetime of learning and growth, wherever it takes him.
STEVEN JACKSON
SONGWRITING
Stevan is a singer/songwriter/composer. Stevan performs on guitar, Celtic harp, banjo, mandolin, dobro, piano, and voice. On guitar, he entertains primarily with finger style with instrumental pieces and accompaniment to vocals. In addition to performing solo, he entertains with an Americana trio (et al) and a folkrootsgrass group (Lyin' in the Grass). Stevan's musical compositions encompass various themes of life including ballads of place, love, triumph, despair, history and family. He writes lyrics and music as a solo writer but also in collaboration with other songwriters. He is affiliated with the North Carolina Songwriters Coop and ASCAP.
Alesia Moore started her fiber odyssey almost two decades ago with a couple of sheep and a passion to learn more. They patiently taught her much about life, farming and fiber! She now lives on a small farm in Youngsville, NC with her veteran husband and together they shepherd a very eclectic flock of award-winning sheep. While learning everything she could about fiber, Alesia discovered and fell in love with the process of felting. "It is a fascinating art – tactile and physical, beautiful and full of possibilities." She is now an award-winning fiber artist, businesswoman and enthusiastic teacher who loves to share her fiber knowledge with others. She considers workshops a great opportunity to share her passion and encourage others to discover their hidden artist and the possibilities this wonderful medium has to offer. In 2017 Alesia and her family expanded their fiber endeavors to include Shepherd's Gate Fiber Mill – a family owned and operated custom fiber processing mill. Email address: Alesia.Moore@gmail.com
THE UNINTENTIONALS
PERFORMANCE & IMPROV
The UnIntentionals
are a community-focused Entertainment group that specializes in performing fast-paced, uniquely engaging Improv comedy in a family show setting. In addition to performing shows, we also teach a variety of Comedy/Performance classes to help more people learn the various skills it takes to be a quality performer, and we lead Corporate Training events to help professionals use Performance skills to learn a variety of soft skills. Everything we do has 1 goal in mind – to positively affect our local communities.
JUNE GURALNICK
Virtual Writing
A professional writer for four decades, native New Yorker June Guralnick has created fifteen full-length plays and performance projects produced throughout the country and published by various presses. June has also written poetry, creative non-fiction, and blog posts, and taught creative writing and drama at colleges including North Carolina State University, St. Andrews Presbyterian College and Guilford Technical Community College. Serving with distinction the arts field; June's past positions include National Endowment for the Arts Theatre Administration Fellows, Executive Director of the Theatre Association of Pennsylvania, North Carolina Arts Council Theatre Arts Director, and City of Raleigh Arts Commission Executive Director. 
June's arts residencies, including three years as a North Carolina Arts Council Visiting Artist, have had a life-changing impact on her work. Collaborating with diverse populations, she has created critically-acclaimed, large-scale outreach projects devoted to the goal of strengthening community connection and reflection through the arts. With a personal goal to pay-it-forward, June has been a passionate advocate for the importance of non-writers to capture their life journey through poetry, stories, and dramas. 
Working with veterans through a year-long series of interviews conducted as part of the process creating her play, Across the Holy Tell (about a female veteran returning home from the Iraq War), June currently teaches creative writing classes at The Joel Fund as well as leading writing classes for active military, veterans, and caregivers at community centers across the Triangle.
June's work has been performed at theatres around the country including the Kennedy Center (Washington, D.C.), Abrons Arts Center/Henry Street Settlement Theatre (NY), Spirit Square (NC), Equity Library Theatre (NY), Bethany Arts Center (CA), Burning Coal Theatre (NC), Southern Appalachian Repertory Theatre (NC), AS220 (RI), the North Carolina Museum of Art – and beamed to the Space Station! June's dramas have been published by North Carolina Literary Review, Playwrights' Center (Monologues-Heinemann Press), Blackbird Press, Smith & Kraus, Red Clay Review, Applause Books, and Murze. Most recently, Applause Books has published selections from June's play Birds of a Feather, and speeches from June's new play, LITTLE ♀, are featured in the just released Smith & Kraus publication, The Best Women's Stage Monologues of 2020.
Awards for June's plays include the Silver Medal-Pinter Drama Review Prize, North Carolina Arts Council Literature Fellowship, Southern Appalachian Repertory Theatre New Plays winner, Virginia Center for the Creative Arts Writing Fellowship, Hambidge Center for the Arts Writer-in-Residence, Writer-in-Residence at Wildacres Retreat, Artist-in-Residence at Azule Arts, United Arts Council of Raleigh & Wake County Regional Artist Grant, and Sewanee Writers' Conference Tennessee Williams Scholar. Additionally, June was Runner-Up for the Tyrone Guthrie Center VCCA Fellowship, and earned Second Place for the Judith Royer Award in Playwriting Excellence. June most recently was awarded the 2022 Raleigh Medal of Arts and a 2023 United Arts Council of Raleigh & Wake County Artist Support Grant.
For more information about June's background, visit https://juneguralnick.com.
KRISTIANNE RIPPLE
Printmaking
Kristianne Ripple was born in Madrid, Spain to American parents who were working there as missionaries. When she was eight, her family moved back to the states and lived in a myriad of places including Oregon, Indiana, Pennsylvania, and New York. When she was 13 she found her interest in art at MollyOlga Art School in Buffalo, New York. While in high school she had the opportunity to assist sculptor, Penelope Fleuming in her studio in Philadelphia. She was selected out of twelve hundred applicants to attend Alfred University, School of Art and Design in New York. While there, she studied with artists like Wayne Higby and Jesse Shefrien. For the first semester of her junior year at Alfred, she went to England to study printmaking at Brighton University. She graduated from Alfred in fall of '99 with a BFA in Printmaking and Graphic Design. Since then she has shown and won awards at:
Hallwalls Contemporary Arts Center, Buffalo, New York
Fine Art Framing Gallery Raleigh, NC (solo show)
Emerge Gallery, Greenville, NC
Visual Art Exchange, Raleigh, NC
Crossroads Gallery, Raleigh, NC (solo show)
SparkCon, Raleigh, NC
Studio 17, Carter Building, Glennwood South, Raleigh, NC
Flanders 311, Raleigh, NC
Greenhill, Greensboro, NC
Block Gallery, Raleigh, NC
Cleveland Country Arts Council, Shelby, NC
Durham Arts Council, Durham, NC
311 West Martin Street Studios and Galleries
Cape Fear Press, Carolina Beach, NC
Hanover Art Gallery, Carolina Beach, NC
Harris Warren Gallery, Wake Forest, NC
Evening of the Arts, Crossroads Fellowship
She has also had the opportunity to run printmaking workshops, jury shows, assist with a printmaking workshop at Artspace, and help found Printmakers of North Carolina (PoNC).
GRACE McFETTERS CALDWELL
FIBER ARTS
Grace McFetters Caldwell has studied various fiber arts since 2013, starting with knitting. She began to explore weaving in early 2017. Grace established her fiber studio, Transcend Fiber Studio, in 2018, and formalized her fiber business in early 2020. She has taught Ukrainian Easter Eggs since 2011, and began teaching fiber arts, including knitting, weaving, hand spinning, and dyeing since 2018. While Grace grows as an artist and continues learning new techniques, she continues to add to her teaching repertoire. She now teaches sewing, both by hand and by machine, as well as some fun topics like needle felting, wool painting, and textile collage!
As a native North Carolinian and daughter of an artist, Emily was born to appreciate ceramics and all things handmade. Growing up in the Carolinas, she dug into red clay in her family backyards and admired clay art for as long as she can remember. Her first wheel-throwing experience was at age 12. She eventually returned to this craft in college, taking ceramics electives while pursuing a degree in English and Linguistics at UNC-Chapel Hill. After graduation, Emily taught middle school Language Arts for a year, then packed up her wheel and moved to sunny San Diego, where her spouse was stationed with the US Marine Corps. Five years and four deployments later, his enlistment was complete and they returned to North Carolina to start civilian married life. The former Marine pursued his degree from NCSU. Emily unpacked the potter's wheel again, returning to apprentice with her ceramics professor at UNC, who encouraged her to attend Penland School of Craft as the next step in her artistic development. 12 years, 2 kids, and 6 Penland workshops later, Emily now resides in Raleigh with her family (and that same wheel), where she teaches intergenerational clay workshops at Pullen Arts Center, serves as PTA President at her children's school, and practices To-Shin Do martial art while also working as an interdisciplinary artist. She makes wheel-thrown porcelain vessels but also works in fiber art/quilting, slow mending and embroidery, murals and watercolor painting, and performance art. However, clay remains her favorite teaching medium. Its elemental nature and ability to record touch, combined with its therapeutic nature, keep Emily coming back to clay, and working to put it in the hands of as many people as possible, at every age and stage of artistic development.  Emily is honored to have the opportunity to teach handbuilding with the Joel Fund Operation Art, where she can combine her experience as a teaching artist with her esteem and appreciation for the sacrifices of Veterans and passion for inclusion within the world of craft. She is eager to support each artist in finding their own way with clay and connecting to themselves and each other in the process.