Operation Furnish provides direct economic impact through in-kind donations of household furnishing. We help build financial stability in the lives of veterans and their families after experiencing homelessness or crisis. 
Receiving a unique piece of furniture and interacting with our volunteers can make a world of difference in improving an individual's mental health. Using our network of supporters, we can collect donated furniture, deliver it, and identify other beneficial services for the veteran.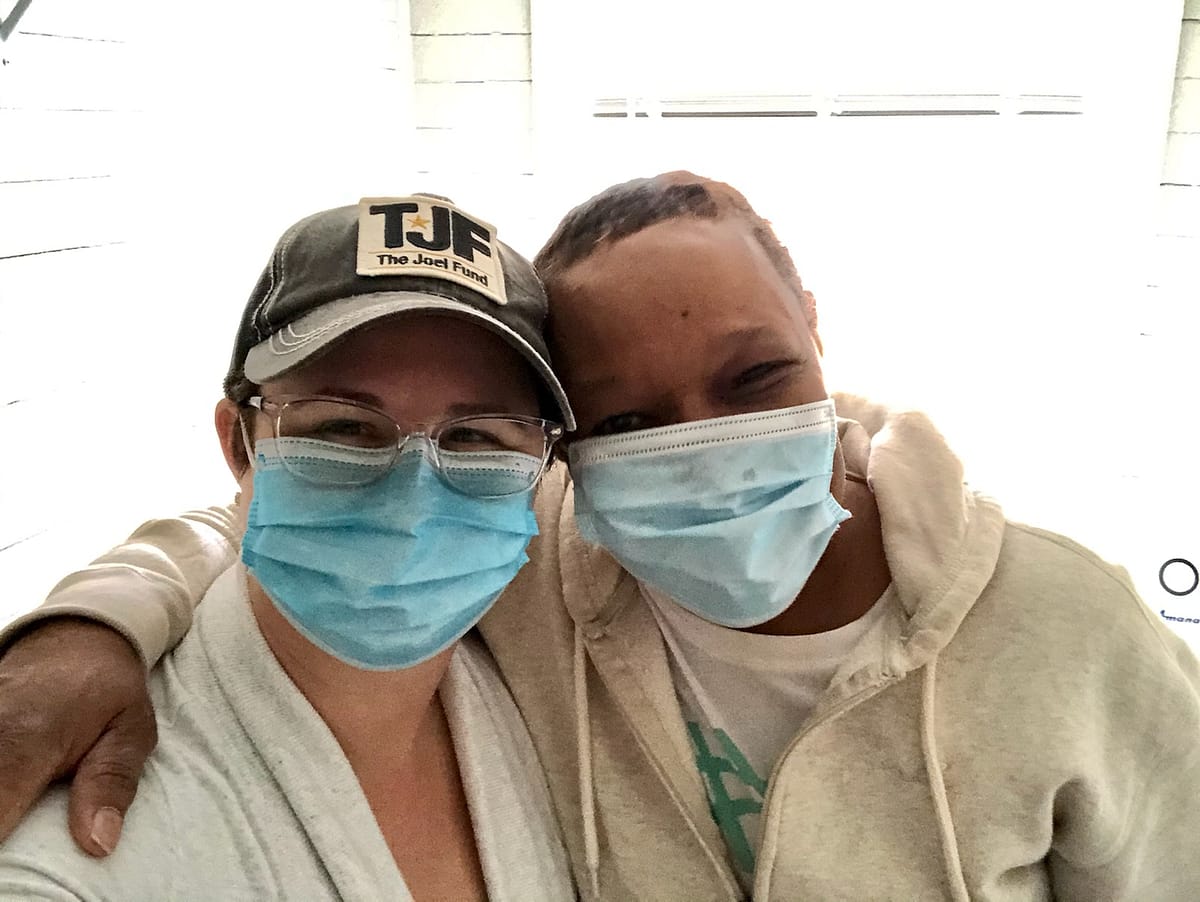 WITHIN THE LAST 6 WEEKS, OPERATION FURNISH HAS REACHED 17 VETERANS IN 4 COUNTIES ACROSS NORTH CAROLINA. BECAUSE OF THIS, WE ARE TEMPORARILY NOT ACCEPTING REFERRALS IN ORDER TO REFILL OUR STOCK OF HOUSEHOLD ITEMS.
WE HAVE OPEN DROP-OFF EVERY WEDNESDAY
FROM 9:30 AM – 1 PM AT THE TJF OFFICE. 
822 South White Street
Suite 100
Wake Forest, NC 27587
WE ACCEPT THE FOLLOWING USED ITEMS:
• DRESSERS
• NIGHTSTANDS
• LAMPS
• PLATES & BOWLS
• SILVERWARE
• CUPS
• SMALL KITCHEN TABLE W/CHAIRS
• POTS & PANS
• COOKING UTENSILS
• COUCHES
• LOVESEATS
• RECLINERS
• CHAIRS / OTTOMANS
• END TABLES
• COFFEE TABLES
• DESKS
• DESK CHAIRS
Thank you for choosing The Joel Fund to donate your household items!
We only offer FIRST FLOOR/GARAGE PICKUP SERVICE for residents living in our service area, Durham and Wake Counties. At this time and are only able to schedule transport for the following core essential items: sofas, loveseats, dining/kitchen chairs and tables, dressers, and large upholstered chairs.
WE DO NOT ACCEPT SLEEPER SOFAS. If you have at least one (1) ESSENTIAL item, we will also pick up these Secondary Items: barstools, bookcases, coffee tables, end tables, nightstands, rocking chairs, side chairs, side tables, sofa tables. We will also pick up new or very gently used household items if you meet the other criteria: stainless steel pots and pans, lamps, ceramic/glass plates and bowls. Please have all loose items boxed/bagged and sealed prior to pick up.
**We cannot schedule pickups from an apartment building, assisted or senior living facility, or non-first floor/garage home location.
DONATE HOUSEHOLD ITEMS TO OPERATION FURNISH
We are currently at full capacity with our storage options.
Please understand we may not be able to take your household items immediately.